Skip to Content
National Children's Dental Health Month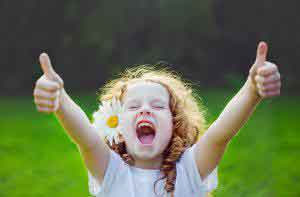 February is National Children's Dental Health Month. Dentists and dental professionals across the country are celebrating the annual event. During this month, oral health providers will promote the advantages of having good oral health.
What Is National Children's Dental Health Month?
During National Children's Dental Health Month, there will be specific events for raising awareness. Thousands of dentists are taking part in giving Kids a Smile Day. On this day, dentists will offer free oral care to underserved children.
Throughout National Children's Dental Health Month, dentists will teach children about brushing, rinsing, and flossing. There are also educational posters that teach children about the dental benefits of eating healthy snacks.
The 2019 slogan is, "Brush and clean in between to build a healthy smile." Dentists can hand out activity pages and posters to help children learn how to prevent tooth decay. The American Dental Association is running the national event.
Healthy Smiles Start at a Young Age
Through dental services in Parker CO, children can learn about the importance of dental health. When children brush and floss at a young age, they are more likely to maintain these habits as adults. With good oral hygiene, children can prevent dental problems later on in life.
Oral hygiene is the best way to prevent dental issues like gum disease, plaque, and cavities. For children, the most common disease is dental decay. If the child does not get help for dental decay, it can cause infections and pain. It can also make it harder for the child to eat and speak. In addition, good dental health helps children have a positive self-image.
Luckily, parents can prevent cavities through regular trips to their family dentistry practice. At home, children should learn how to brush their teeth twice a day for two minutes. Parents can make oral hygiene fun by buying toothpaste and toothbrushes that use the child's favorite cartoons or colors. Drinking water and eating a balanced diet can also help the child develop healthy teeth.
Getting the Right Dental Care
To ensure a healthy smile, parents should find a family dentist who specializes in working with children. The most important thing that children can do is visit their dentist for regular checkups. As soon as the baby's first teeth form, it is time to schedule an appointment with your dentist. Through your dental practice, you can find services such as:
Dental cleaning services and x-rays
Lumineers and teeth whitening
Cavity fillings
Dental implants
Oral surgeries
If you want to start National Children's Dental Health Month off the right way, schedule an appointment for your child's next dental checkup. Having a healthy mouth will help you and your child protect your overall health. To get a consultation, contact Signature Smiles Dentistry today at 720-513-8405.