Skip to Content
Learning the Difference Between Veneers vs Lumineers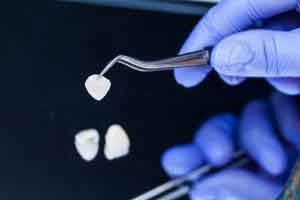 Many people wonder about the difference between veneers vs Lumineers. This question is confusing in itself, as Lumineers are actually a branded type of dental veneers. Which type you choose depends on your individual needs, budget, and other considerations. Your dentist walks you through options before you make this decision.
To make things simple at first, consider the difference between veneers vs Lumineers as you would compare car options. For example, asking about differences between veneers vs Lumineers is the same as asking about differences between a truck vs a Ford Ranger. This shows you how Lumineers are one type of veneers, just like a Ranger is one type of truck.
About Dental Veneers
Dental veneers are a cosmetic dentistry treatment that helps you have the attractive, white, and confident smile you want. Even when nature does not provide attractive teeth for you, dentists resurface your smile for permanently improved results. Even with cracks, gaps, discoloration, stains, chips, misalignment, and worn teeth, you benefit from dental veneers.
Your veneer treatment meets your unique needs, as part of an individualized treatment plan. The dentist helps you understand your options for your new teeth before you proceed in the process. Whichever veneers you choose, these cosmetic improvements provide you with the smile of your dreams.
Commonly used types of dental veneers include:
Porcelain
Lumineers®
Composite resin
Zirconia porcelain
Among these types, Lumineers meet many patients' needs with greater durability and quality. This brand of veneers offers other benefits, too.
Regardless of which type you choose, your dentist bonds your veneers onto the surfaces of your teeth. But first, the dentist prepares these surfaces by reducing them. This occurs through a shaving process, removing up to 0.5mm of enamel. The process makes room for the veneers' thickness, so your new tooth surfaces align with your gums.
Veneers vs Lumineers
In the question of veneers vs Lumineers, the biggest difference is in how much tooth material your dentist must remove for the veneer placement. Lumineers feature an ultra-thin porcelain material and bond quickly to your teeth. Because of their thinness, you sacrifice minimal tooth surfaces to Lumineers.
Another difference in dental Lumineers vs veneers is that of permanent tooth damage. When you choose standard veneers, your decision to keep these new surfaces becomes permanent. Your natural teeth no longer look good without veneers. With Lumineers, so little tooth surface comes off that you can choose to remove one or more of these veneers in the future.
Once you have Lumineers or veneers, the chances of wanting to remove them become a very unlikely prospect. You will enjoy your new, confidently attractive smile. But having the option to do so, as well as Lumineers' thinner profile, makes many people choose this brand of veneers over other choices.
Veneers and Lumineers in Parker, CO
When you seek Lumineers or other dental veneers in Parker, Colorado, you need a quality dentist offering a range of services. Some of these important dental services in Parker CO include:
Preventive dentistry
Restorative dentistry
Oral surgery
Filling and crowns
Lumineers and veneers
Dental implants
For your best-looking smile, contact Signature Smiles Dentistry in Parker, CO now at 720-513-8405. Schedule your visit for a consultation regarding the differences between veneers vs Lumineers.