Skip to Content
Dental Implants in Parker, Colorado
When you have missing, damaged, or decayed teeth, your self-confidence suffers. You do not want people to notice the gap in your smile and eating is also more difficult. But thanks to dental implants, you can have a complete, natural-looking smile for the rest of your life. No longer do you need to suffer the discomfort or inconvenience of dentures or other tooth replacement.
What Are Dental Implants?
Dental implants are titanium posts surgically inserted into your jaw bone like a tooth root. On this implant your dentist mounts a replacement tooth or bridge, filling out your smile and bite. Unlike dentures, dental implants provide permanent tooth replacement. You care for them just like you care for your natural teeth.
Implants do not damage adjacent teeth, as they do not rely on those for support. In fact, implants help the shape of your face remain youthful. Muscles stay taut, as compared to the sagging and atrophy that occurs when you have missing teeth. Your jawbone also stays healthier, instead of degrading as when teeth no longer exist.
Dental implants Parker, Colorado provides will fuse to your jawbone. This means your implant does not shift in your mouth, instead of remaining steady and strong for eating and speaking. Their strong positioning also makes implants feel like your natural teeth.
Dentures have long caused discomfort for wearers. They lead to sores, gagging, and ridges. Bridges weaken teeth that support them, causing you to lose more teeth over time. Implants cause none of these problems.
Requirements for having dental implants Parker, Colorado can provide include healthy gums, enough jaw bone to support the implants and a commitment to keeping your teeth, gums, and implants healthy. You must follow the same daily oral hygiene used for natural teeth and visit your dentist regularly.
Implants cost more than most types of tooth replacement. But for most people, they last a lifetime and measure up to the higher cost. When getting implants, you make an investment in your teeth, smile and bite for the long term. This makes the price more easily justifiable.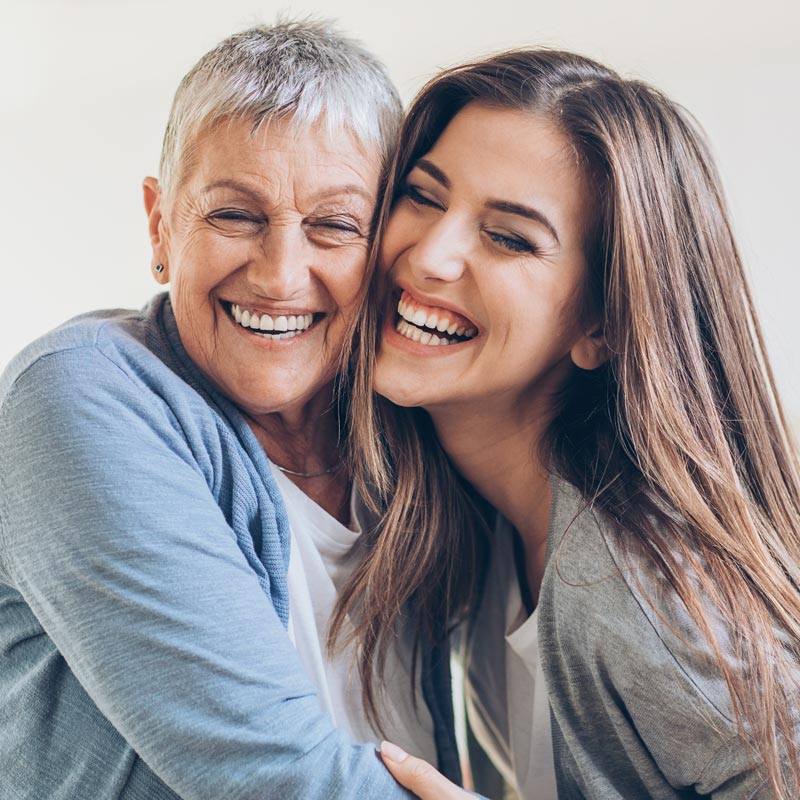 Types of Dental Implants
According to the American Dental Association, there are two primary types of implants safe for patients who qualify. These include endosteal implants and subperiosteal implants.
Your dentist implants endosteal implants into your jaw bone in one dental visit. After your gums have time to heal, you go to the dentist again to have a second procedure that includes connecting a post to that implant. On this post, your dentist places an artificial tooth or bridge.
For subperiosteal implants, your dentist fits a metal frame onto your jaw bone just beneath your gums. Your gums heal over time, just as the structure becomes a permanent part of your jaw bone. The frame anchors posts that protrude from your gums, on which the dentist places artificial teeth.
Caring for Your Implants
Dental implants provide an excellent, convenient means of tooth replacement. For your best dental implants Parker, Colorado success, you must take good care of your oral health. This includes brushing twice daily and flossing as you do with natural teeth.
You need to quit smoking if you decide to have dental implants Parker, Colorado offers. You need to keep attending dental visits twice yearly, for procedures such as the cavity filling Parker, Colorado provides. By taking good care of your teeth, implants, and gums, your complete, natural-looking smile will last a lifetime. Of course, you also must avoid chewing on hard foods, ice or candies that can break your implant or natural teeth.
Achieve Your Signature Smile Today