Skip to Content
Restorative Dentistry Treatment in Parker, CO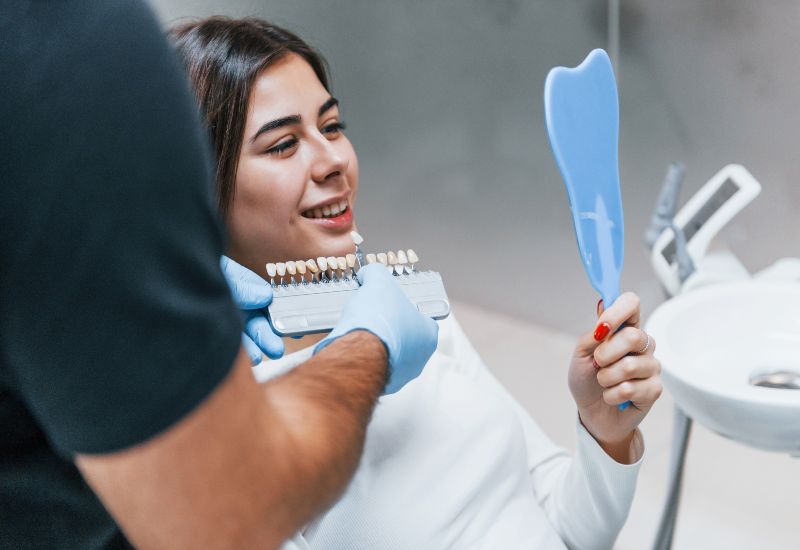 Restorative Dentistry – For More Than Regular Upkeep
Most of us learn from a young age that the best defense against oral issues and diseases is proper preventive care. Brushing our teeth twice a day, flossing once a day, using mouthwash, and visiting the dentist on a regular basis can keep smiles healthy and radiant. However, sometimes life doesn't go as planned. Even with proper upkeep, all dental issues can't be prevented from the start. If you've experienced damage to your teeth or gums, Signature Smiles Dentistry in Parker, CO is your one-stop shop for restorative dental care. The caring team of professionals here can help restore damage or decay to get your smile back to its best shape.
Types of Restorative Services Offered
Whether you just began to notice a problem with your gums, or you have been without a tooth for years, making your appointment is the first step. After an initial evaluation and a discussion about the issues you've been experiencing, your dentist can help decide what the best path forward may be. Restorative treatment options that Signature Smiles Dentistry is happy to provide to Parker, CO residents include the following:
The Restorative Dentist You Can Trust
You should never feel embarrassed to share your smile with the world. Feeling the urge to hide a smile or stifle a laugh on a daily basis can be draining. It's time to let your signature smile shine and begin to feel like yourself again. Through the restorative dentistry treatments from Signature Smiles Dentistry, you can start the path towards restoring your mouth to full function. Our team is excited to help anyone in the Parker, CO area restore their oral health and finally take pride in their smile.
Achieve Your Signature Smile Today