Skip to Content
Signature Smiles General Dentistry Services
While everyone tends to place a major focus on their physical or mental health, many tend to neglect their oral health. Even though you brush your teeth every day and floss now and then, trips to the dentist tend to fall by the wayside. Whether it's a lack of time, a fear of the dentist, or you're just unsure of where to go, neglecting your mouth can create serious problems. To maintain your oral health and keep your smile looking its best, you need general dentistry services. Your dentist in Parker, CO will be able to provide you with the services you need to have a healthy, happy smile.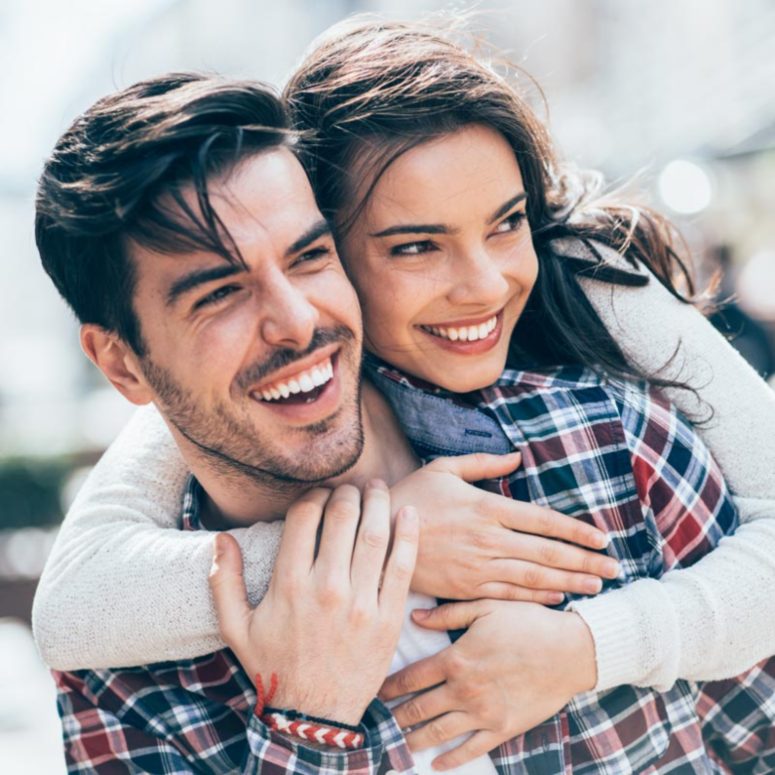 The Importance of General Dentistry
Your biannual visits to your dentist in Parker, CO are your first line of defense against dental and oral problems. While these visits may not seem essential, patients should think of them as physicals for their mouth. During these visits, your dentist can examine and evaluate your teeth, gums, tongue, and overall oral condition. Even though you can often feel or tell when something is wrong in your mouth, there are some problems you can't see in the mirror. General dentistry provides the services you need to maintain proper oral health to prevent problems down the road. General services are the cornerstones of cosmetic dentistry and restorative dentistry services as well.
Still unsure about the need for general dentistry services? How about this for inspiration – your oral health reflects your physical health. During your visits, your dentist could identify lesions or other problems that could indicate a much larger problem, like diabetes. Your saliva can also provide clues to your physical health. On the other hand, untreated gum disease or tooth decay can enter the bloodstream. This can create problems like respiratory infections and cardiovascular disease leading to the need for an Emergency Dentist Parker, Colorado residents trust.
Can a General Dentist Parker, CO Trusts Help Prevent Oral Cancer?
Before you skip your next dentist appointment, consider how crucial that appointment could be to your overall health. Your dentist in Parker, CO will examine your mouth and monitor your oral health to identify any issues that may arise. Without these bi-annual visits, you could be suffering from an oral health issue like cancer without knowing it. Through exams, cleanings, and x-rays, your dentist can keep your mouth and your overall being safe and healthy.
Parts of the Mouth at Risk for Oral Cancer
Floor of the mouth
Mucosal lips
Hard palate
Buccal mucosa
Floor of mouth
Retromolar trigone
Oral tongue
General Dental Services
So what kind of services fall under the title of general dentistry?
Cleanings
A deep cleaning from a dental hygienist can reach areas your daily brushing can't. Cleanings also help remove the plaque that might have built up along your gum line that flossing missed. Learn more about Dental Cleaning in Parker, Colorado.
Exams
An examination by your dentist can help determine how healthy your mouth is and if you require any cosmetic or restorative services. These exams can also let your dentist know if you have any cavities that need attention or if Parker, Colorado Oral Surgery might be necessary.
X-Rays
These pictures of your mouth allow dentists to have a closer look at the position of your teeth. An x-ray can also reveal hidden cavities that are hard to spot during a routine exam. Learn more about the types of Dental X-Rays Parker, Colorado can provide for you.
Fillings
No matter how often and well you brush your teeth, cavities tend to occur. If you have a cavity, your dentist will use a filling to stop further decay and damage to your tooth. Learn more about the best Cavity Filling Parker, Colorado residents trust.
According to the CDC, there were almost 40,000 new cases of cancer within the pharynx and oral cavity in 2012 alone. Without a dental cleaning Parker, CO provides, these cancers within the mouth often go undetected. The CDC estimates that over 18% of children between 5-19 years old have untreated dental cavities. Family dentistry helps to lower this percentage.
Benefits of a Family Dentist Parker, CO Residents Trust

Early detection of any oral health issues

Continuous treatment as you age



Cavity prevention for children
I thoroughly enjoyed my first visit at Signature Smiles Dentistry. The office is beautiful and clean. The staff was friendly and knowledgeable. My first cleaning was very detailed and thorough. Dr. Gunning was great as well! I would definitely recommend!
Signature Smiles Dentistry Is Your Dentist in Parker, CO
Dr. Gunning and his dental team at Signature Smiles Dentistry are ready to provide you with the general dentistry services you need. We also provide our patients with the necessary cosmetic and restorative services they need to maintain their smile and overall oral health. If you need a dentist in Parker, CO, look no further than Signature Smiles Dentistry. To make an appointment with us, call us today at 720-722-3792.
If you're looking for the affordable dental care Parker, CO residents turn to, look no further than the professionals of Signature Smiles Dentistry. Our dental office in Parker, CO is here to provide your family with the best oral care and services possible. Make an appointment with us today by calling 720-722-3792.
Achieve Your Signature Smile Today