Skip to Content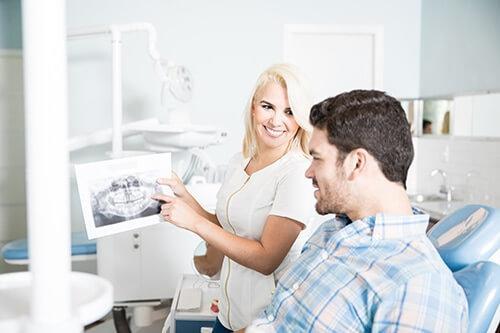 Getting a regular dental exam in Parker, Colorado is one of the most important things that you can do to protect your oral health and prevent cavities. During your exam, your dentist will clean your teeth and look for signs of oral disease. They will also check for signs of cavities and other oral health issues.
How a Dental Exam Works
With a dental exam in Parker, Colorado, you can detect potential problems early on when they are easier to treat. Even if you do not have your natural teeth anymore, you still need a dental exam to protect your oral health. Your dentist will most likely want to perform an exam every six months to a year. Through a dental cleaning in Parker, CO provides, you can make sure that your teeth are healthy and last as long as possible.
Before your dental exam in Parker, Colorado, you should make sure that you understand the different payment options and fees. Look for a general dentistry practice in a convenient location that has good reviews. If you have any worries about your dental exam in Parker, Colorado, make sure to discuss them with your dentist or hygienist.
What Is a Dental Exam?
During your dental exam, in Parker, Colorado your dentist will evaluate your risk of tooth decay, your overall health, and your risk of gum disease problems. They will look for any jaw or bite issues. If you need a tooth replacement or tooth restoration, your dentist can consider which options are the best. Your dentist will also remove any deposits or stains on your teeth.
The dental exam might also include diagnostic procedures like a dental x-ray. These x-rays allow your dentist to look at detailed images of your teeth. Your dentist might also use a dental impression to evaluate your bite or make a replica of your teeth. During your exam, your dentist will also check for signs of oral cancer on the sides of your neck, the sides of your tongue, in your mouth, under your jaw, and on the insides of your lips.
Once your dentist finishes the exam, they will talk to you about your oral health. The dentist will cover any oral health problems like gum disease or tooth decay. If they spotted a problem, you might need a follow-up visit to take care of it.
Why Is Oral Health Important?
Through dental services in Parker, CO, you can protect more than just your oral health. An unhealthy mouth makes you more likely to have a stroke, preterm labor, heart attack or badly controlled diabetes. Plus, having good oral health prevents tooth decay, foul breath, and gum disease.
Researchers also know that dental plaque and poor oral health can cause other diseases. When plaque builds up, bacteria thrive and lead to an infection called gingivitis. Sometimes, these bacteria can even enter your bloodstream and cause issues like infective endocarditis. Oral inflammation from bacteria can also lead to inflammation in your arteries and other parts of your body.
Your oral health affects your smile's appearance, but it can change your overall health as well. By protecting your teeth, you can prevent conditions like heart disease and stroke. Plus, regular dental care can prevent cavities, gum disease, and other oral conditions.
Finding the Right Dental Exam in Parker, Colorado
If you want a beautiful, healthy smile, the right dentist can help. Signature Smiles Dentistry provides services that include a dental exam and the following:
Dental crowns and bridges
Oral surgeries and root canals
Dental cleaning and x-rays
Fillings
Dental implants
You deserve to have a gorgeous, healthy smile. With Signature Smiles Dentistry, you can prevent and treat a range of dental problems. To find out how we can help and get a dental exam, contact us today at 720.513.8405.