Skip to Content
Stay On Top of Your Dental Health With Regular Checkups
Get a Comprehensive Oral Exam in Parker, CO
Maintaining good oral health is essential to your overall well-being. That's why Signature Smiles Dentistry offers comprehensive dental exams in Parker, CO. Our team of skilled professionals is dedicated to providing you with the best possible care. We offer a variety of services, including general dentistry, cosmetic dentistry, and more. Contact us today to schedule an appointment!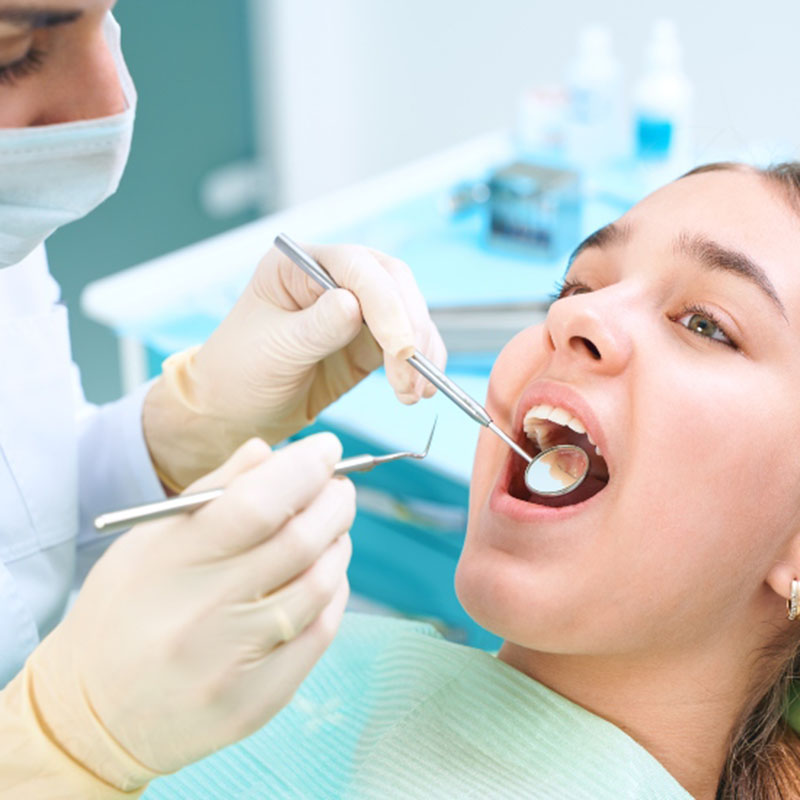 What Is an Oral Exam?
An oral exam is a physical examination of the mouth, teeth, gums, and oral mucosa. During an oral exam, the dentist will use a mirror to visualize all surfaces of the teeth. The examination includes an evaluation of the gums and oral mucosa for any signs of disease or abnormality, like oral cancer. The tongue may also be examined for any lesions or other abnormalities.
The purpose of an oral exam is to detect any problems in the mouth that may require treatment. Oral exams should be performed regularly, at least once every six months, to ensure oral health.
Why Do I Need an Oral Examination?
Your oral health is important to your overall health and well-being. That's why Signature Smiles Dentistry recommends that you have regular oral exams.
During an oral exam, your dentist or hygienist will:
Check for cavities
Check for gum disease
Check for oral cancer
Check for any other oral health problems
Oral exams are important because they can help detect problems early, when they're easier to treat.
The Benefits of Oral Examination
An oral examination provides many benefits, such as:
Early detection of dental problems. Oral exams can help identify problems early, when they're easier to treat.
Peace of mind. Knowing that your mouth is healthy and you have no oral issues that require treatment can give you peace of mind.
Improved oral health. By identifying and treating problems early, you can improve your overall oral health.
If it's been more than six months since your last dental exam, call Signature Smiles Dentistry today to schedule an appointment. We'll be happy to answer any questions you have about the exam process and help you maintain good oral health.
What Happens During a Dental Screening?
Your oral health is important to us, which is why we recommend getting a dental exam at least once a year. During your appointment, one of our experienced dentists will thoroughly examine your mouth, teeth, and gums. We will also check for any signs of oral cancer or other problems. If we find anything that needs to be addressed, we will develop a treatment plan with you.
Choose Signature Smiles Dentistry
At Signature Smiles Dentistry in Parker, CO, we provide a variety of services to meet the needs of our patients. Whether you need general care, cosmetic treatments, or restorative procedures, we offer the latest technology and our years of experience to help you achieve a beautiful smile.
Achieve Your Signature Smile Today