Skip to Content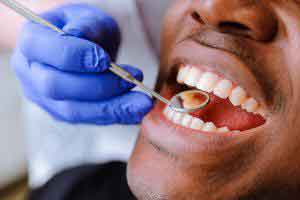 Most people today want a gorgeous smile. But having a great smile comes down to having healthy teeth and gums. This means you need a partnership between you and your dentist, to achieve the smile of your dreams. The big question of how to get perfect teeth is one your dentist answers for patients all day, every day. The cosmetic dentistry Parker CO provides is a great step towards the perfect teeth Parker CO residents strive for.
How to Get Perfect Teeth Parker CO Residents Want
To answer your question of how to get perfect teeth Parker CO residents want, first, bear in mind nobody has perfect teeth. Instead, they have healthy teeth that look great. There are multiple ways to achieve this kind of smile.
Taking care of your teeth and gums and taking advantage of some cosmetic dental services can help you create the smile of your dreams. This smile is one that builds your confidence and helps you engage with others. Achieving this high-quality smile requires four important steps. Those steps include:
Proper brushing technique
Straightening your teeth
Teeth whitening services
Other dental care
Proper Brushing Technique
Brushing your teeth twice daily helps you maintain healthy teeth and gums. But using proper technique plays a big role in how this daily activity affects your smile.
Use a soft-bristled toothbrush that sweeps away debris, plaque, and bacteria without scraping your gums or enamel. If you apply too much force while brushing, you damage these surfaces. When brushing, hold the brush at 45-degrees from your teeth while ensuring you brush the front, sides, tops, and back of each inpidual tooth. Also, use fluoride toothpaste to prevent cavities.
Teeth Straightening
For your perfect teeth Parker CO, consider teeth straightening. Talk to your dentist to find out if straightening your teeth will improve their appearance and functioning. Many adults wear braces or use clear aligner trays to align teeth, fix gaps in their smile and correct an improper bite.
Teeth Whitening
Teeth whitening is one of the most popular ways to get perfect teeth Parker CO. So as you talk to your dentist about how to get perfect teeth, remember to ask about this service.
Your dentist may recommend in-office teeth whitening that helps you achieve the bright white smile you want in only about an hour. You also have access to the highest quality of at-home teeth whitening methods through your dentist. These make over-the-counter whiteners pale in comparison and do not harm your teeth or gums as others can.
Also ask your dentist about which foods stain your teeth, such as wine, coffee, soda, and tomato sauce. Tobacco stains your smile and causes bad breath, too.
Partner with Your Dentist
Your dentist at Signature Smiles Dentistry enjoys helping patients achieve their best smile. Some of this help is through advice, while the dentist also provides an array of dental services in Parker CO for your smile improvement. These services include:
Lumineers
Oral surgery
Fillings and crowns
Implants
Teeth whitening
Schedule your visit with Signature Smiles Dentistry now at 720-513-8405. During your visit, ask the dentist how to get perfect teeth, for your own custom treatment plan. In no time, you can have the smile of your dreams.