Skip to Content
The Difference Between Endodontist Vs Dentist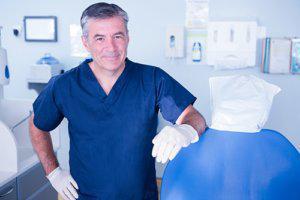 Your dentist provides routine dental care. Sometimes this care includes root canal treatment. But an endodontist also provides root canal therapy, as a specialist in the field. So when do you need an endodontist vs dentist?
The key difference between an endodontist vs dentist lies in the amount of education, training, and experience each has in root canal therapy and related dental services. But whether you need an endodontist vs dentist comes down to your individual dentist's skill, experience, and training, as well as other factors.
Advantages of Seeing an Endodontist
You can trust your dentist to refer you to an endodontist when you need a specialist. This is part of your dentist's basic responsibilities in their field. Advantages of seeing an endodontist include advanced expertise, equipment, diagnostic skills, and success rates.
Your endodontist providing oral surgery Parker CO needs naturally provides greater expertise in root canal therapy. They go through regular dental training. But they also add two to three years of training in endodontic therapy. Since they focus on this type of treatment, they maintain greater skill and knowledge in the services they provide.
Also because they focus only on endodontic care, your endodontist maintains the latest technologies for their specialized services. With greater practice and training, as well as specialized equipment, also comes the advantage in the diagnosis and higher treatment success rates.
If your dentist believes the skill of an endodontist vs dentist matters in your oral surgery needs, he refers you to the specialist. The same decision-making applies if you have special pain management needs.
When Seeing Your Dentist Provides the Right Care
Not everyone needs to see an endodontist instead of a dentist. In many cases, a dentist's skill and experience meet your needs. When your dentist knows himself or herself qualified to provide your root canal therapy, that is the best place to receive your treatment.
Some advantages of your dentist include lower fees, familiarity with the environment, convenience, and continuity of treatment. Your dentist knows your needs best, after treating you for some time. In most cases, a general dental care focus keeps fees lower than an endodontic specialist's. You also know the office and its staff well, so going in for your root canal makes you feel less anxious.
When you can receive your root canal through your regular dentist, you also experience greater convenience through insurance acceptance, scheduling, payment methods, and billing you already understand. This convenience, along with knowing the office location and how long it takes to get there, makes going to your dentist for a root canal much easier.
Making Your Decision in the Question of Endodontist vs Dentist
Your dentist helps you understand your needs, as well as whether your root canal calls for an endodontist. Your regular dental office possibly maintains the experience, training, knowledge, and equipment needed for your treatment.
When looking for a new dentist, consider finding one well-positioned and skilled in the types of treatments you may need. Important dental services in Parker CO include:
Oral surgery
Fillings
Crowns
Implants
Lumineers
Signature Smiles Dentistry in Parker, CO provides all of these dental treatments and services. You can count on the skill of your Signature Smiles dentist, when it comes to oral surgery, Lumineers, and root canal therapy. This skill includes knowing when you need an endodontist vs a dentist. Schedule your visit with Signature Smiles Dentistry now at 720-513-8405.