Skip to Content
Am I a Candidate for Lumineers®?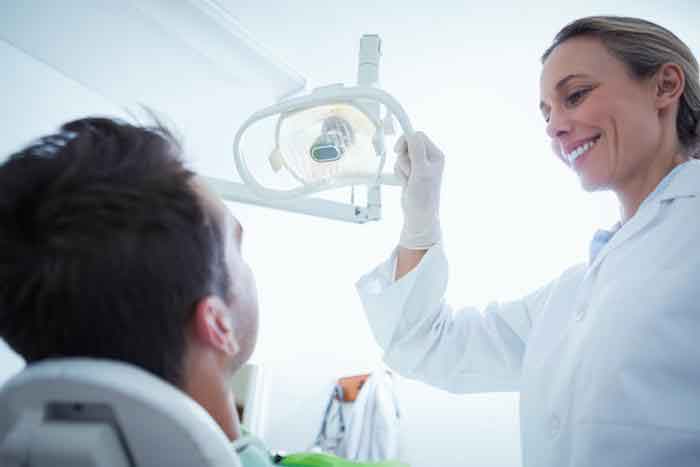 You reluctantly agree to join a friend at a big party on a Saturday night. Although you don't know the host or the other guests, that's not why you had to be talked into being your friend's plus one. What really got you nervous was your appearance, specifically your smile. 
Your teeth are stained, and they're oddly shaped. You're so self-conscious about them, you can tell when people talk to you they zero right in on your less-than-perfect smile.
You've tried at-home whitening, but it never really works. And what can you do about the shape of your teeth? Plenty, says our own Nate Gunning, DDS at Signature Smiles Dentistry. In this blog, Dr. Gunning gives you the lowdown on a game-changing specialized type of dental veneer, called Lumineers®.
Lumineers Versus Veneers
Let's start this conversation by clarifying some terminology, specifically the veneer versus Lumineers dilemma. While you may not have heard of Lumineers, you may be familiar with dental veneers. Veneers are a versatile cosmetic procedure that your dentist may use to fix a variety of flaws such as chipped, cracked, stained, misshapen, gapped, or worn teeth.
Lumineers are special, proprietary porcelain dental veneers. Here at Signature Smiles Dentistry, we use Lumineers by Cerinate to transform our patients' smiles. Imagine going from a less-than-stellar smile to one that will keep you confidently smiling for years to come. 
Smile Do-Over Only Two Visits Away
One of the big pluses of Lumineers is that they're much thinner than standard dental veneers and require significantly less advance prep. In fact, Lumineers by Cerinate are about the thickness of a contact lens. Their super-thin nature means Dr. Gunning doesn't need to remove a thin layer of enamel to install them as he does with regular veneers. Imagine being two visits away from getting your dream smile.
Quick, Comfortable Way to a Gorgeous Smile
At Signature Smiles Dentistry, the process of getting Lumineers typically unfolds this way. During your first visit, Dr. Gunning makes a mold of your teeth and does a color match so that your Lumineers will perfectly match your surrounding teeth. We then send all this data to a special dental lab that creates your Lumineers.
Once the lab sends back your Lumineers, you come in for your second and final appointment. During this appointment, Dr. Gunning places and adheres the Lumineers onto your teeth with a special dental bonding material. Again, because Lumineers are so thin and are only a minimally invasive procedure, you don't have to worry about anesthesia or needles, or drilling. Once the Lumineers are bonded, the dentist checks the fit and double-checks your bite, and off you go.
Natural Looking and Long-Lasting
Lumineers perfectly match your surrounding teeth, and despite the fact they're so thin, they're remarkably durable and long-lasting. In fact, with a proper oral hygiene routine, including brushing, flossing, regular dental visits, and professional cleanings, Lumineers can last 20 years or longer. Now that's definitely something to smile about.
If you have smiles flaws and want to know if Lumineers are right for you, call Signature Smiles Dentistry now at 720-513-8405, or contact us online to book an appointment. Let us help you get the smile of your dreams.