Skip to Content
Mouth Cancer Action Month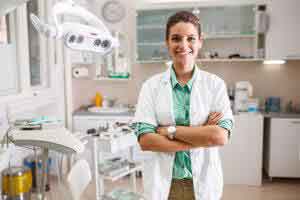 In the United Kingdom, Mouth Cancer Action Month takes place each November. In the United States, Oral Cancer Awareness Month occurs each April. As these two observances show, oral cancer causes too many people to suffer the disease or its death each year. In fact, more than 300,000 people receive a diagnosis of oral cancer each year.
What is Mouth Cancer Action Month?
Mouth Cancer Action Month in England and other UK countries is the equivalent of Oral Cancer Awareness Month in America. But no matter what you call oral cancer, the disease causes a wide range of terrible symptoms. Sadly, about 40 percent of people diagnosed with oral cancer die within five years. Those who do survive longer, suffer terrible facial disfiguration, eating problems, and speaking problems.
Mouth cancer leads to a high rate of death, as compared to other cancers. This happens because people rarely find signs of cancer in their mouths early. But if you visit the dentist twice yearly, you gain higher odds of finding mouth cancer before it spreads. Detecting and treating cancer early leads to lower mortality rates and fewer resulting problems.
Signs and Symptoms of Oral Cancer
Your mouth is a host of early warning signs if you pay attention to those signs. Your dentist helps you prevent mouth cancer problems by detecting many signs for you. If you sense problems in your mouth, see your dentist immediately. But give yourself the best chance of ongoing wellness by visiting the dentist at least twice yearly.
Part of Mouth Cancer Action Month is to learn the signs and symptoms of mouth cancer. These can include:
Sores, sore areas, or irritation that don't heal
Red or white spots in your mouth
Pain, numbness, or tenderness in your mouth or lips
Problems with chewing, swallowing, or speaking
Problems with moving your tongue or jaw
Lumps or thickening tissues in your mouth
Rough spots, eroded areas, or crusty areas in your mouth
If you notice any oral health changes that do not go away completely within two to three weeks, you need to see your dentist immediately. You should also consider seeing your dentist each year during Mouth Cancer Action Month in November or Oral Cancer Month in April. At these times, ask your dentist to screen you for signs of the deadly disease.
Dental Services for Your Best Dental Health
Mouth cancer is only one dental condition you risk that also affects your overall health. If you live in Parker, Colorado, search for a dentist that shares your concern over dental health and oral disease. Other important dental services in Parker CO include:
Oral surgery
Fillings and crowns
Implants
Lumineers
All of these dental services in Parker, Colorado take place at Signature Smiles Dentistry. Your dentist at Signature Smiles Dentistry works hard to ensure any oral disease is found early, including oral cancer. For Mouth Cancer Action Month or Oral Cancer Awareness Month, schedule your visit at Signature Smiles Dentistry by calling us at 720-513-8405.