Skip to Content
How to Properly Brush Your Teeth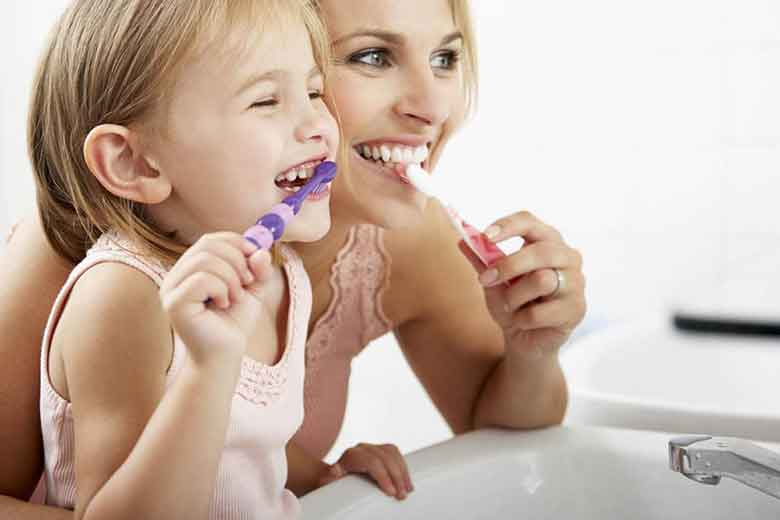 Even those of us with the worst oral hygiene brush our teeth some of the time. And if we asked people how to properly brush their teeth, very few would answer, "I don't know." But you learn how to properly brush your teeth so young that by the time we reach adulthood, many of us have forgotten. And although everyone learns how to brush their teeth, not everyone learned how to properly brush their teeth. If your smile needs a touch-up from lax teeth brushing techniques, start with plaque removal services in CO.
This is why Dr. Gunning and the team at Signature Smiles feel that it is essential to have the occasional reminder of how to properly brush your teeth. By making sure that you are brushing your teeth regularly and effectively, you can extend that happy smile for years to come!
General Notes on How to Properly Brush Your Teeth
Before getting into the specifics of proper brushing technique, you must understand some of the more general aspects of how to properly brush your teeth. These tips are recommended by the American Dental Association and will make the techniques that you will learn about below even more useful. They include, but are not limited to:
Toothpaste. Make sure that you are using toothpaste recommended by your dentist. Dr. Gunning suggests that you use toothpaste that contains fluoride, which strengthens tooth enamel and reduces tooth decay.
Toothbrush. Confirm with your dentist that your toothbrush is the right firmness for your needs. A soft toothbrush is almost always the correct choice. You should also replace your toothbrush every three months or so, or sooner if you notice that it is worn. Finally, make sure that your toothbrush is a comfortable size and shape for your mouth.
Frequency. You should brush your teeth at least twice a day. Most people like to brush first thing in the morning and then again at night before they go to sleep, but a third brushing can't do any harm!
Ask your dentist about how to properly brush your teeth at your next dental cleaning in Parker, CO.
Techniques to Properly Brush Your Teeth
This brings us to the proper technique. At Signature Smiles, our years of experience have shown us that the proper way to brush your teeth includes:
Make sure your angle of approach is 45 degrees
Move your brush back and forth using short strokes
Brush all outer surfaces, inner surfaces, and chewing surfaces
To clean the inside surfaces, change to a 90-degree angle and use short, up-and-down strokes
Of course, there are other aspects to good oral hygiene than just proper teeth-brushing. You must also clean between your teeth with dental floss or some other interdental cleaning tool. You should also eat a balanced diet and avoid too many sugary and carbohydrate-heavy foods, which are proven to cause tooth decay. Finally, and perhaps most important, you must make sure to see your dentist regularly for general dentistry services in CO. But if you brush your teeth twice a day using the above tips, you can extend the life of your teeth indefinitely.
Reach out to Signature Smiles Today
If you have questions about how to properly brush your teeth, or if you are overdue for a cleaning and are looking for an experienced dentist, contact Signature Smiles Dentistry today online or by calling us at 720.513.8405. Your smile will thank you for it!