Skip to Content
How to Get Rid of Yellow Teeth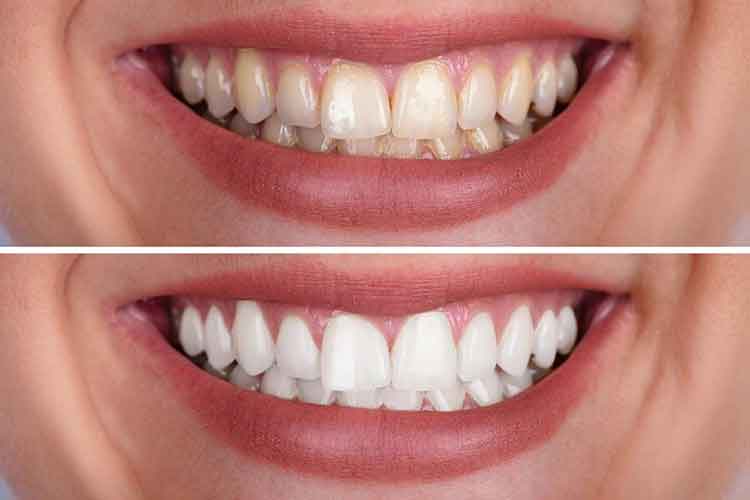 As we grow older, it is only natural that our teeth become less white. Even people who do take great care of their teeth experience the eventual fading of their smiles as time goes on. At Signature Smiles — as our name implies — we are dedicated to the idea that your smile is a part of what makes you unique. And so we try to help each of our clients extend the life of their smiles for as long as they can. For this reason, one of the questions Dr. Gunning and the staff at Signature Smiles get asked most is how to get rid of yellow teeth.
There are many ways to approach this problem like professional teeth whitening services in Parker, CO. But if you have been wondering how to get rid of yellow teeth and keep your smile bright, here are some tips from Signature Smiles!
Causes of Yellow Teeth
Many activities can cause your teeth to yellow or to become discolored prematurely. Among these, the most common are:
Smoking. Nicotine is one of the prime causes of yellow and discolored teeth. There are plenty of reasons to stop smoking cigarettes. But yellow, discolored teeth are one of them!
Eating and drinking. The biggest culprit in terms of the food we eat and drink are things that are high in tannins. These include, but are not limited to, coffee, wine — especially red wine — and soda. In this sense, these things can be especially dangerous to the health of your teeth and can cause long-term discoloration, as well as other problems with oral health.
Bad oral hygiene habits. Failing to brush twice a day or to floss once a day is another of the main culprits when it comes to yellow and discolored teeth.
Other health-related issues. Although not as common as the above, certain medications can cause the discoloration of teeth, as can certain illnesses. Among children, it is also surprisingly common that overexposure to fluoride causes tooth discoloration.
But there is hope with cosmetic dentistry in CO! And if you have been wondering how to get rid of yellow teeth, there are several ways.
How to Get Rid of Yellow Teeth
Let's be clear. There are many approaches to how to get rid of yellow teeth. All of the below, however, should only be done under the guidance and care of a healthcare professional. This is especially true since some of them can have the opposite of the desired effect. Among the ways how to get rid of yellow teeth are:
Professional dental cleaning in CO. This is not only the safest approach to ridding yourself of yellow or discolored teeth. It is also the most reliable. When exploring how to get rid of yellow teeth, your first step should always be to consult your dentist, who will be happy to go over your options with you.
Home whitening kits. The various whitening strips, pastes, and gels on the market right now can be effective on mild stains. They can also be relatively inexpensive, although they most often require continual use to maintain their whiteness. Home whitening kits can be an excellent tool in conjunction with professional cleaning. But they can also contain corrosive chemicals, and so it is essential that you speak with a qualified dentist before using one. And always check the list of active ingredients!
Prevention. As tempting as it is to look for a "magic bullet" cure for yellow or discolored teeth, the first thing that we always suggest at Signature Smiles is that you have a look at the above list, and make sure that you are not eating foods that cause discoloration, not smoking, and practicing good oral hygiene. Obvious as it may sounds, it is an important first step when it comes to how to get rid of yellow teeth.
Make an Appointment Today
If you would like to know more about how to get rid of yellow teeth, make an appointment today at Signature Smiles by contacting us online or by calling us at 720.513.8405. Your signature smile is just around the corner.