Skip to Content
Versatile Veneers: Learn All the Smile Flaws They Can Correct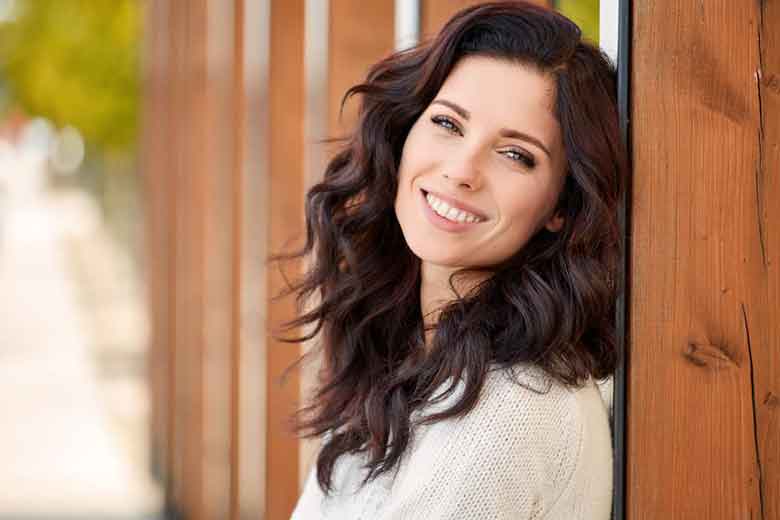 Your smile is one of the first things people notice about you — as a universal sign of warmth and approachability, a sincere and engaging smile communicates interest and makes others feel welcome and at ease before you even speak a single word.
But if your personable smile also reveals crooked teeth, prominent gaps, unsightly chips, badly stained enamel, or any other eye-catching flaw, the simple act of smiling can leave you feeling awkward and self-conscious about your appearance.
Fortunately, thanks to ongoing advances in cosmetic dentistry, there's an easy way to create the smile you've always wanted.
Veneers, ultra-thin porcelain, or composite shells, are designed to conceal a wide range of common aesthetic issues. At Signature Smiles Dentistry in Parker, CO, Nate Gunning, DDS, has helped countless patients remedy a wide range of smile flaws using veneers. They're a simple and highly effective solution that can transform your teeth and restore a beautiful, natural-looking smile in just two quick and easy visits. Here's what you should know. 
Make your smile flaws disappear
Invented in the late 1920s by California dentist and cosmetic specialist Dr. Charles Pincus, veneers were first used by Hollywood actors who wanted a fast, easy way to improve their smiles prior to filming a movie.
Designed to replicate the appearance of natural teeth, veneers are custom-created to fit perfectly over the front of your teeth, where they can be used to conceal flaws, restore lost tooth structure, or simply brighten your smile.
Also known as laminates, these remarkably thin and incredibly durable shells are the go-to restorative solution for a wide range of common dental cosmetic flaws, including:
Crooked, cracked, or chipped teeth
Discolored or permanently stained teeth
Oddly shaped or unevenly sized teeth
Noticeably large gaps between teeth
Veneers are an attractive, efficient, and long-lasting alternative to just about any other cosmetic solution, including bonding, crowns, and professional whitening.
No pain, but plenty of gains
Although cosmetic dentistry offers a variety of targeted treatment options to address specific aesthetic issues, veneers are the only comprehensive solution designed to take care of multiple cosmetic problems at once and instantly improve your smile.
As with any cosmetic treatment, a thorough dental consultation is the first step in getting veneers. This includes having an extensive dental exam to evaluate your teeth, gums, and overall oral health. It also includes assessing your specific cosmetic issues and discussing your treatment goals to determine if veneers are indeed the best solution for your needs.
Once you and Dr. Gunning have designed your new smile and chosen the right shade for your veneers, the procedure itself is convenient, painless, and simply transformative.
At your first appointment, Dr. Gunning lightly buffs and etches your enamel to accommodate each veneer and to promote a tighter bond between the surface of your teeth and the restorations. Because it only removes about half a millimeter of enamel, the preparatory process is generally painless and doesn't require a local anesthetic.
Dr. Gunning then makes a mold, or impression, of each prepared tooth so a licensed technician can custom-create your veneers in a special dental lab.
A few days later, after your veneers have arrived from the lab, Dr. Gunning sets each one in place to check their fit and ensure you're happy with the shade you selected. If the hue or fit of your veneers isn't quite right, she can make any necessary adjustments before she attaches them to your teeth.
The process is complete when Dr. Gunning secures each veneer to its respective tooth, one by one, with a thin layer of dental cement and a special light that helps solidify the bonding agent.
Natural, beautiful, and durable
Veneers are artfully sculpted to look just like your natural teeth and fitted with perfection so people won't even notice you've had dental work.
Because they're permanently bonded to your teeth, veneers are also incredibly strong and durable. Although they last an average of 15 years, yours can last up to 30 years if you brush and floss thoroughly at least twice a day, come in for regular dental cleanings and exams, and avoid using your teeth as tools.
To find out how veneers can improve your smile, contact our office today, or use the easy online tool to schedule a consultation with Dr. Gunning.