Skip to Content
The Importance of Teeth Cleaning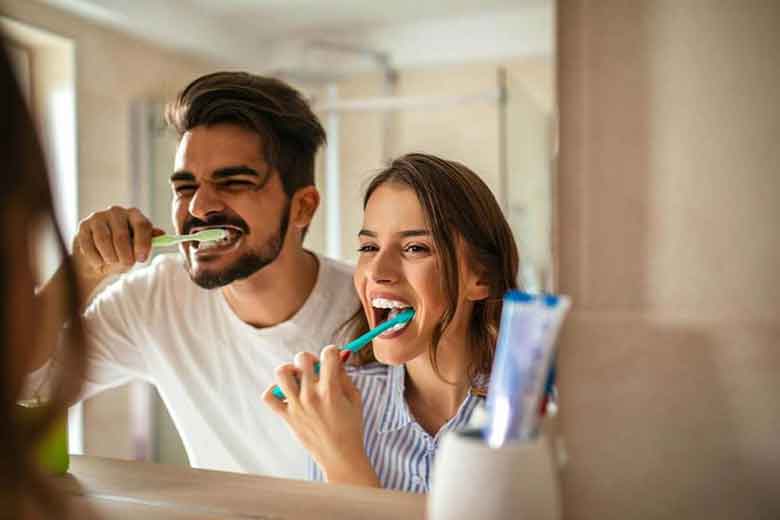 Many Americans doubt the importance of teeth cleaning, neglecting their teeth, and failing to go to a dentist. Here at Signature Smiles, we know the importance of teeth cleaning. According to the American Dental Hygienists' Association, almost 78% of Americans develop a cavity before turning 17. If America understood the importance of tooth cleaning, they wouldn't have these cavities.
The Two Types of Dental Cleaning
Regular dental cleaning is the first step patients take at a new dentist. The importance of teeth cleaning is clear; dentists remove plaque and polish teeth to remove stains. Your teeth will feel great and look better immediately.
If you have a lot of the hardened plaque called tartar along your gum line, you need a different procedure. Deeper dental cleaning is called scaling and root planning. The dentist scrapes along and under the gum line to remove tartar. Without tartar, bacteria can't build up or cause cavities and gum disease. The importance of teeth cleaning is apparent; without it, tartar slowly rots your teeth away.
Why You Need Our Dental Cleaning
A common misconception is that brushing and flossing are enough. Nothing, however, beats professional dental cleaning. Our equipment and training allow us to provide a deeper cleaning for your teeth and gums. The possibility of other oral issues also highlights the importance of teeth cleaning. Professional cleaning allows a dentist to examine your mouth for other problems, such as oral cancer.
Our dental cleaning services involve using a probe to measure around your teeth. Probing helps locate pockets in your gums where bacteria build up. You need a gum disease exam like this yearly.
During your first visit to our dental office, and when you experience dental problems, the dentist requests dental X-rays. Such issues include hidden cavities, abscesses, impacted teeth, tumors, and cysts. Finding these hidden issues proves the importance of teeth cleaning.
How Much Do Dental Cleanings Cost?
Let's say you've accepted the importance of teeth cleaning. You may ask, "how much does dental cleaning cost"? Professional dental cleaning generally ranges in cost between $75 and $200.
The best way to manage these costs is to enroll in a dental insurance plan. Many insurance policies cover twice-annual cleanings at 75 to 100%. Insurance coverage keeps final costs from under $20 to $50. Some plans offer full coverage, meaning you don't pay anything for your dental cleaning. You can also explore other options to bring costs down. These can include a dental discount plan. To learn more about which plans your dentist accepts, review new patient information.
Signature Smiles' Services
Signature Smiles knows the importance of teeth cleaning, and offers regular professional dental cleaning. However, only your dentist knows specifically what service you need. That's why you must visit your dentist twice each year at Signature Smiles Dentistry. 
Along with general dentistry, other dental services Signature Smiles' services include:
Oral surgery
Fillings
Dental implants
Contact Signature Smiles Dentistry online or call now at 720.513.8405 to schedule your first visit. Find out which type of dental cleaning suits your individual dental needs today!