Skip to Content
The Importance of Oral Screening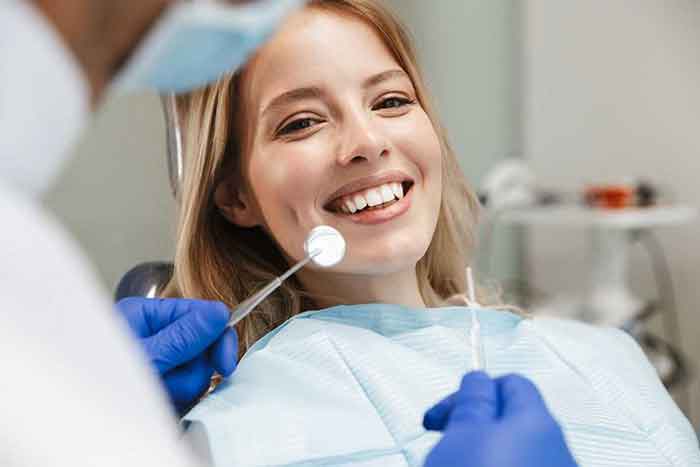 Regular oral screening is crucial. It allows your dentist to check your teeth for early detection of issues such as gingivitis, periodontitis, and cavities. Oral screening may also help your doctor screen for cancer as well through dental x rays Parker CO residents need.
Why Oral Screening is Important
The American Dental Association recommends visiting your dentist every six months for general dentistry services. During this visit, your dentist will do the following:
Take X-rays
X-rays allow your dentist to see beneath the surface to check for problems with your teeth, bones, and gums. X-rays will allow your doctor to diagnose problems such as tooth decay, gum disease, and infections.
Common types of X-Rays include:
Periapical – This type of X-ray shows all teeth in one part of the upper or lower jaw. It is designed to show the entire tooth from the crown to below the root where the tooth attaches to the bone
Bite-wing – This type of X-ray shows a view of the upper and lower back teeth
Panoramic – This X-ray shows your jaw, nasal passages, sinuses, and jaw joints
Occlusal – This X-ray type shows the floor of the mouth
Teeth Cleaning
A dental hygienist typically performs dental cleaning. The process can also include the following steps:
Physical examination – The hygienist will check for gingivitis and other issues
Scaling and Root Planning – The hygienist will use a tool called a scaler to remove plaque and tartar around the gum line
Brushing and flossing – The hygienist will brush your teeth with a high-speed brush and a gritty toothpaste and then floss your teeth
Fluoride Treatment – The hygienist will apply a fluoride gel to your teeth for additional protection
Cancer Screening
During the check-up, your dentist will look for sores or growths that may be indicative of cancer. The dentist will begin by updating your medical history, reviewing risk factors such as smoking, alcohol abuse, and medications. It also includes an examination of the head, neck, lips, tongue, cheeks, palate, mouth floor, and gums. If the dentist finds any suspicious sores or lumps, they will biopsy them to determine if they are cancerous. Your dentist will do a thorough review of your dental health to detect issues before they become serious problems. This is why oral screening is important.
Oral Screening: What to Look for Between Dental Visits
In between oral screening visits, you should look for any changes that may indicate a developing issue with your dental health. Watch for changes such as swollen or bleeding gums as well as gums receding from the teeth. Also be aware of persistent nose, mouth, or throat sores or changes in your bite. Call your dentist and make an appointment early if you observe any of these changes.
Visit Signature Smiles Dentistry for Oral Screening
Visit your dentist twice a year for a thorough oral screening. If you are looking for a dentist for oral screening and other dental services in Parker Colorado, turn to Signature Smiles Dentistry. We offer general, cosmetic, and restorative dentistry. Contact Signature Smiles Dentistry today at 720.513.8405.