Skip to Content
How Long Does a Cavity Filling Take?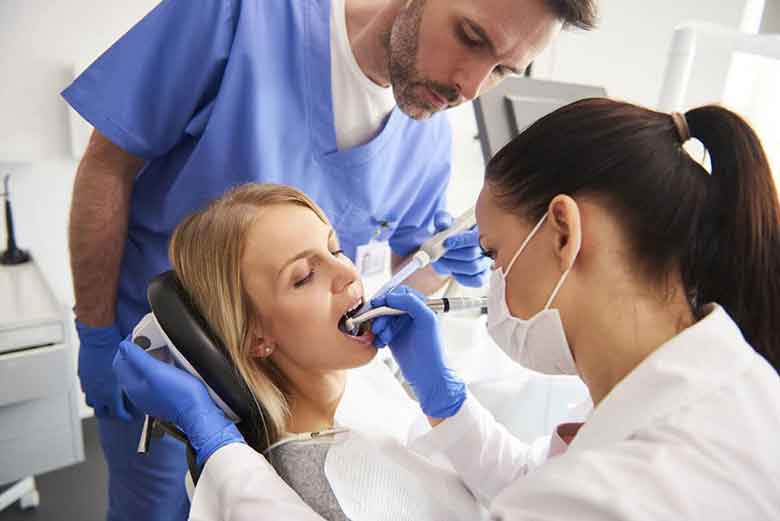 When a patient requires a dental cavity filling, they often wonder, "how long does a cavity filling take?" Perhaps you, too, have a cavity and are wondering this very question. If so, you will find the following information about cavity fillings in Parker, CO very useful.
How is a Cavity Filling Performed?
To answer the question, "how long does a cavity filling take?" we will first need to talk a little bit about the procedure. A cavity filling is performed in our office using general anesthesia to numb your teeth, gums, and surrounding tissues. After administering the anesthesia, we allow around ten minutes or so for it to take effect, ensuring you do not feel anything while we perform the actual procedure.
Next, a dentist will use a dental drill to remove all of the decay from the affected tooth. This will leave a space in your tooth that will need to be filled with another material such as composite resin. Depending on the extent of your cavity, the adhesive may be placed in layers and cured in between with ultraviolet light. This allows it to harden and mold to your teeth. The result is a durable surface that helps your tooth to function normally again.
We typically fill cavities in about an hour or so. The procedure could take longer if you are having multiple holes filled or your tooth has significant decay.
Benefits of Cavity Fillings
Now that we have answered the question, "how long does a cavity filling take?" we would now like to talk about the benefits. A cavity filling is a rather necessary yet straightforward procedure that, in many cases, will allow you to save your tooth. It prevents further decay and helps stabilize the tooth so that you can eat and regularly drink again. With proper care, a dental filling can also last up to 15 years.
Don't put off having a dental filling because you worry that it is an elaborate, time-consuming procedure. Our dentists have experience filling an array of cavities. We will get you in and out of our office as quickly and efficiently as possible.
Our Dental Procedures
Here at Signature Smiles Dentistry, we do more than provide answers to questions such as "how long does a cavity filling take?" A few of the other services we provide include:
We gladly welcome new patients and accept many forms of dental insurance. For those without insurance, we also offer several new patient dental specials to ensure your treatment is as affordable as possible.
Help with Cavity Fillings and other Dental Procedures
Good oral health starts with finding the right dentist. Here at Signature Smiles Dentistry, we provide a wide range of services and are always happy to answer questions such as "how long does a cavity filling take?" If you require dental services in Parker, CO, please contact us at 720.513.8405 to schedule an appointment.