Skip to Content
Clear Correct: Straight Teeth Without a Mouthful of Metal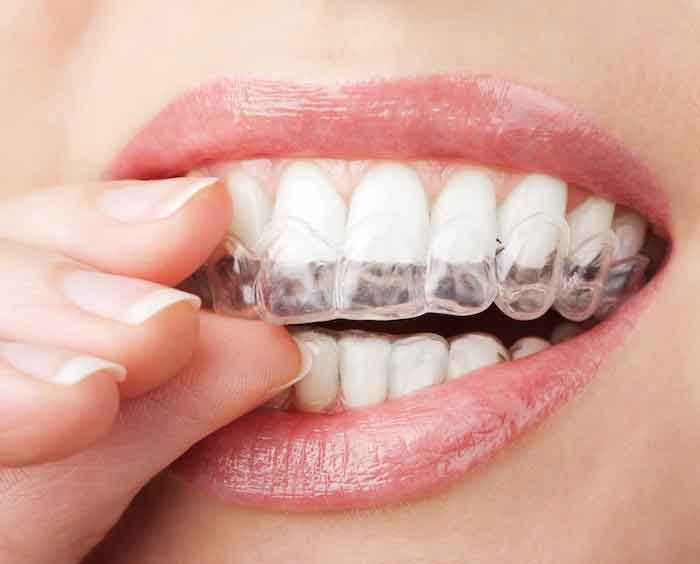 In years gone by, teens and adults had to suffer through long months and years of wearing uncomfortable and unsightly orthodontia to get the health and aesthetic benefits of straighter teeth. Today, you don't have to spend time as a "metal mouth" in order to straighten your smile.
At Signature Smiles Dentistry, Nate Gunning, DDS offers comfortable, discreet teeth straightening services with the ClearCorrect system. Similar to Invisalign®, these clear alignment trays work to gradually transform your smile. You can skip out on the mouthful of metal, and still enjoy great-looking results for improved personal confidence and better oral and dental health.
Count the benefits of ClearCorrect
ClearCorrect aligners offer an improvement on older types of orthodontia like braces in multiple ways. Most of the common concerns about braces have been resolved by modern systems like ClearCorrect. Here are just some of the benefits of ClearCorrect over traditional braces:
ClearCorrect improves the appearance and health of your teeth, protecting them from decay and presenting your best possible smile
With ClearCorrect's clear alignment trays that conform closely to the shape of your teeth, nobody needs to know that you've got orthodontia in at all
Your aligners won't hurt or tear your mouth, and you can take them out at any time, so you can keep eating all of your favorite foods without worry
You'll need to keep your ClearCorrect aligners in place for at least 22 hours each day to see your best results. Still, when you can take your aligners out for special events, and brush and floss your teeth like normal every day before placing them in, it's clear that you benefit from opting out on a mouthful of metal!
What dental issues can ClearCorrect fix?
ClearCorrect can effectively transform your smile, whether you've got one or two crooked teeth, or an over- or underbite that affects large parts of your mouth. We can also use ClearCorrect to address overcrowding, or a crossbite.
With our predictive technology, we design a track to control the movement of each one of your teeth during the months that you use your ClearCorrect aligners. As you change to new aligners in your sequence every three weeks, your teeth shift in the most effective, least uncomfortable way possible, giving you great results in potentially just a few months.
To learn more about how ClearCorrect can improve your smile, contact Nate Gunning, DDS and the care team at Signature Smiles Dentistry. Book your initial consultation at our Parker, Colorado office by giving Signature Smiles Dentistry a call now, or request your appointment online.