Skip to Content
How To Keep Up With Your Oral Health During Covid-19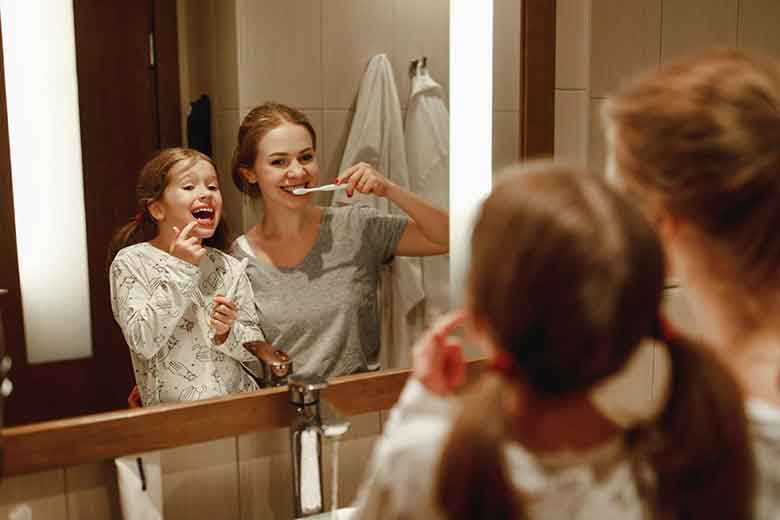 While the COVID-19 pandemic has changed the way many of us live, work, and socialize, it may have also impacted our oral health. Maybe you had an appointment for a routine dental cleaning or other dental services that were canceled due to coronavirus concerns, or you have delayed putting off going to the dentist due to changing state guidelines. If you're concerned about keeping up with your oral health during the pandemic, learn more about the steps you can take at home and when it's important to see the dentist.
Many dental practices are now open for regular appointments with safety measures in place. Don't hesitate to call Signature Smiles to learn more and make an appointment.
Importance of Your Oral Health During COVID-19
Why is it important to take care of your oral health during this time? When left untreated, oral health issues like tooth decay and gum disease can lead to further health complications. However, good oral hygiene habits can help prevent these problems. Regular visits to your dentist are also recommended to keep oral health issues at bay, as your dentist can spot and treat problems early on.
If you are experiencing a dental emergency, you should see an emergency dentist immediately. Most dental offices are still open for emergency services, and many are offering appointments for cleanings and other dental services as well. Dental emergencies include any of the following:
Persistent pain in your tooth or jaw
Physical injury to your mouth
Missing, fractured, or cracked teeth
Loose adult teeth
Lost crown or bridge
Broken or ill-fitting dentures
Contact your dentist for an appointment if you are experiencing a dental emergency.
Oral Health During the Pandemic
During the COVID-19 pandemic, we're being asked to stay at home and practice social distancing as much as possible. Luckily, many of the habits that will keep your teeth and gums healthy to prevent the need for gum disease treatment begin at home.
For good oral health during COVID-19, practice all of the following:
Brushing – Using a toothbrush with soft bristles, brush your teeth twice a day and after meals if possible
Flossing – Floss between your teeth once a day to remove plaque and food particles from hard-to-reach places
Mouthwash – Using a fluoride rinse can protect your enamel and help curb tooth decay
Avoid smoking – Not only can smoking contribute to gum disease, but it can increase your chances of complications from COVID-19
In addition to these oral health habits, you can keep your mouth healthy by watching your diet. Sugary or acidic foods can weaken your enamel and lead to a buildup of bacteria on your teeth, which can eventually lead to tooth decay. Fruit, vegetables, whole grains, and lean proteins are always good choices. Swapping out soda for water or tea can reduce the amount of plaque on your teeth throughout the day. Even a simple habit like drinking water after eating can keep your teeth and gums healthy.
Help for your Oral Health in Colorado
At Signature Smiles, we provide a full range of dental services to help you keep your teeth and gums healthy. If you're in need of a cleaning or an exam, contact our office today. Our office is providing dental services for both new and returning patients during the COVID-19 pandemic, and the safety of our patients and employees is our highest priority. We've implemented extra precautions during the pandemic, such as temperature screenings, remote check-ins, and frequent sanitizing of all areas in our office. If you need to make an appointment to preserve your oral health in Colorado, reach out to our team.
To make an appointment, contact Signature Smiles today at 720.513.8405. We'll make sure your teeth and gums stay healthy during the COVID-19 pandemic.