Skip to Content
How to Find the Best Dentist Aurora Colorado Offers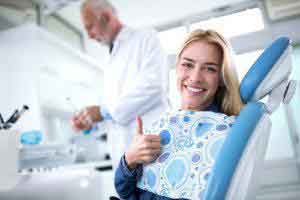 Finding a new dentist is nerve-wracking. No one wants to feel uncomfortable in the dentist's chair. When you need to find the best dentist Aurora CO offers, consider some helpful advice, referral sources, and other information.
Top Qualities to Look for In a Dentist Aurora CO Trusts
You can tell which dentist Aurora CO trusts by looking for several key points. But one of the most important considerations in your search is not to wait until you experience a dental emergency. Start looking for your own best dentist in Aurora Colorado before you urgently need one. That way, you have a stable relationship with a quality dentist in Aurora CO trusts before you suffer pain or other problems.
The things you should consider in a new dentist include:
Location and office hours
Cost factors and insurance acceptance
Personal comforts
Professional qualifications
Emergency care
State licensing
Some of these requirements are obvious. You would not visit a dentist who does not possess a state license or one without professional qualifications. But you still need to confirm these things exist in your prospective dentist, before undergoing any treatment.
For location and office hours, look for a dentist convenient to your home, school, or work. This makes getting to your appointments on time easier and also helps you keep up with your daily routine. As for hours, ensure your dentist offers daytime office appointments that work for your schedule.
Look for ways that the best dentist Aurora Colorado trusts provides for your comfort. Do you need sedation options? Do you feel comfortable asking questions and does the dentist understand your concerns?
What if you feel fearful or anxious in the dentist's chair? Will they help you with your fears? No one should dread going to the dentist. Having the best dentist Aurora Colorado trusts makes your time in the chair more comfortable.
What to Expect During Your First Visit at the Dentist Aurora CO Trusts
When you first visit a new dentist, both you and the dental team need to get to know each other. This involves filling out some paperwork before your appointment, so arrive at least 15 minutes before your scheduled visit to do this. You need to keep the dentist up to date regarding any changes in your health in the future, too.
Using your paperwork, the dental staff starts your personal dental file. This file plays a big role in every appointment. Your dentist reviews your health history, dental history, allergies, goals, and other details to help you maintain a healthy smile.
You go through a dental cleaning, as the hygienist or dentist removes built-up plaque and tartar. Left on your teeth, these cause gum disease, cavities, and bad breath. After the cleaning, they polish your teeth.
The next step involves the dentist examining your teeth, gums, and mouth. You possibly undergo dental X-rays as a means of finding problems early. Finally, you speak with the dentist about your concerns or smile goals.
Finding the Best Dentist Aurora CO Offers
Finding your best dentist in Aurora Colorado starts at Signature Smiles Dentistry in Parker, CO. Dental services in Parker CO at Signature Smiles Dentistry include:
Oral surgery
Fillings and crowns
Dental implants
Lumineers
Once you spend some time with the helpful dental team of Signature Smiles Dentistry in Parker, CO, you know where to find the best dentist Aurora Colorado offers. Schedule your visit to your dentist Aurora CO offers today by calling 720-513-8405 now.