Skip to Content
Characteristics of the Best Cosmetic Dentist Centennial Colorado Offers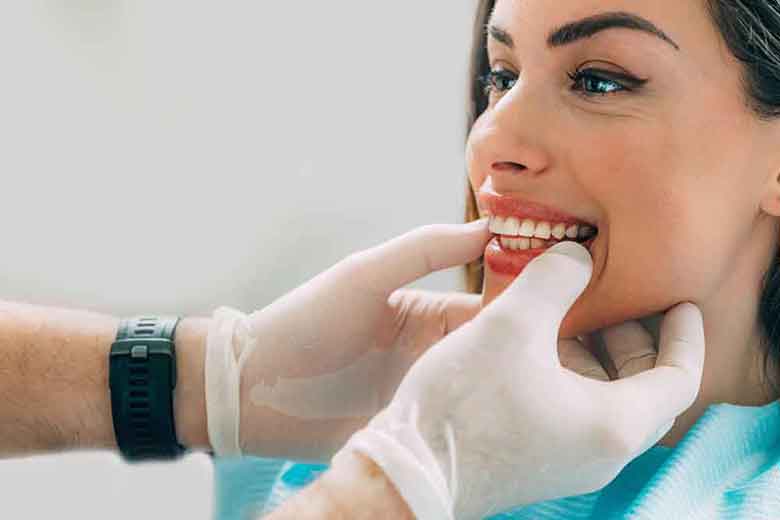 Finding the right cosmetic dentist in Centennial, CO can be a bit challenging and nerve-wracking. But you want the best smile makeover, so spend a little extra time getting to know the dental professionals in your area. This time pays off for years to come, as you flaunt your attractive smile with great confidence. At Signature Smiles Dentistry, we offer a wide range of exceptional dental treatments. To learn more about the characteristics of the best cosmetic dentist, contact us today.
Starting Your Search for the Best Cosmetic Dentist Centennial CO
You can start your search through the use of the American Academy of Cosmetic Dentistry's search tool on their website. Or you can do as you are now, reading about finding the best cosmetic dentist Centennial Colorado offers on a local dentist's website. By reading the information, a local dentist provides, you can decide if that one fits the characteristics of the best cosmetic dentist Centennial CO offers.
The most significant factors in your search for the best cosmetic dentist in Centennial, Colorado include:
Office location and hours
Cost, payment methods, and insurance acceptance
Helpful, engaging staff
Services you want
Credentials and licensing
Licensing and credentials in a quality dentist provide one visible means of selecting a dentist. Clearly, you do not want one not licensed or capable in their skills. In fact, operating without a license is illegal. But look carefully for a dentist with experience in cosmetic dental procedures, one able to provide the services you want.
Check the office location and hours to ensure that visiting the cosmetic dentist Centennial CO fits into your schedule. Also, review their insurance acceptance and payment methods. Do they also offer payment plans or financing through third parties?
Pick up the phone and reach out to your chosen cosmetic dentist in Centennial, CO at the office. Are the staff members friendly and engaging? Do you feel welcomed and encouraged to set an appointment? When visiting the dentist, do you get the same positive feelings and know that you can ask questions? All of these are essential components of finding the best possible cosmetic dentist.
At Your New Cosmetic Dentist's Office
The above methods for screening your best cosmetic dentist in Centennial Colorado lead you down the path to your own best choice. Your next step is to schedule a consultation visit. This step is where you find out if the dentist will fit your personal needs.
You can start your dental visit by asking to see before-and-after photos for the particular procedures you seek. Most cosmetic dentists offer these and proudly show them. They may even exist on the dentist's website so that you can review them in your own time at home.
Dental services you may need for your best smile include:
Teeth whitening
Dental implants
Fillings and crowns
Oral surgery
More than anything, you need to feel trust between yourself and the dentist. When you have that trust, you can start improving your smile using the latest cosmetic procedures. We are proud to offer exceptional services for all of our patients.
Signature Smiles Dentistry in Parker, CO
Signature Smiles Dentistry in Parker, Colorado is home to the best cosmetic dentist in Centennial, Colorado. Nearby Parker provides the convenience, location, and hours you need to start perfecting your smile. Signature Smiles Dentistry offers a wide range of dental services in Parker CO. In addition to the cosmetic procedures you want, like professional teeth whitening Parker Colorado needs, we also provide restorative options. Contact Signature Smiles Dentistry now at 720.513.8405 to set up your first visit.